Irene 37ft Lugsail Schooner for sale
Categories: Irens 37
27 April 2017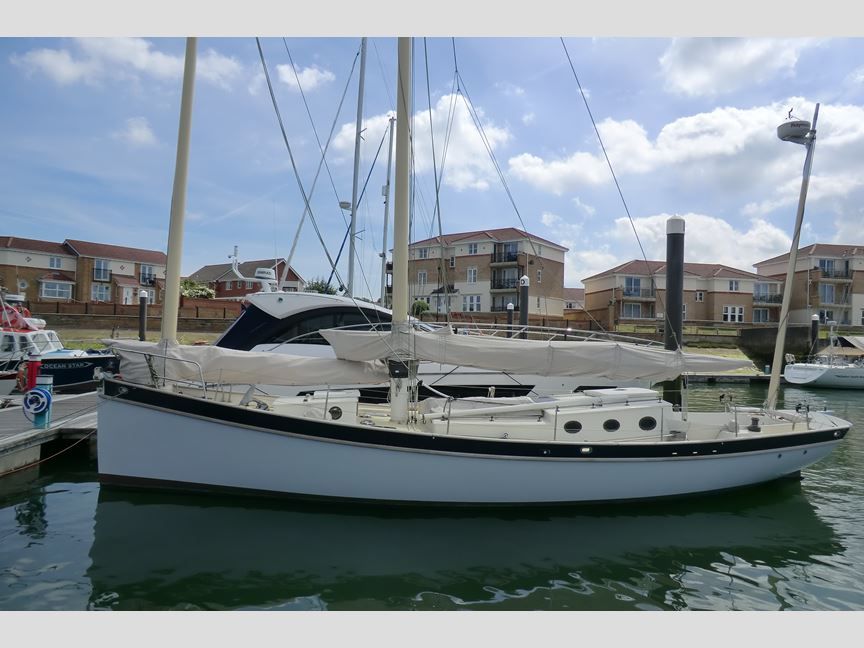 Built for a hugely experienced yachtsman with many years offshore sailing experience, Roanna is a unique 37ft Lugsail Schooner designed by Nigel Irens.
Featured in Yachting Monthly March 2001, Roanna was the beneficiary of an excellent report
Irens 37 lugsail schooner built 1999 lying Southampton, UK. The owners of this Irens 37 lugsail schooner have decided the time has come to sell this stunning, well founded cruiser. Designed by Nigel Irens, she is beautiful to look at and to sail; a well balanced, easy to handle and manage short handed thanks to a simple, efficient rig.
The Irens 37 lugsail schooner would be an ideal companion for coastal or a blue water cruise, the interior is comfortable and safe for offshore sailing.

Wood/epoxy/glass composite hull with cedar strip hull core
Deck, wood/epoxy/glass composite with foam or ply core
Superstructure as the deck.
Priced at £110,000. Call Peter on 07802 484002